Auto Accidents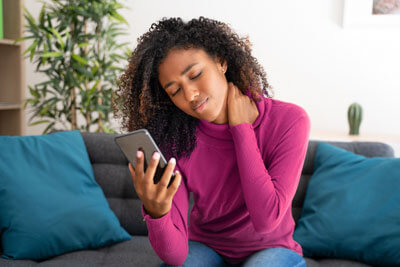 Whether you've been involved in a low-speed fender bender or a high-speed collision, your body has experienced trauma that needs to be addressed as soon as possible. That's why we encourage you to contact our practice as quickly as you can following your accident.
Modalities We May Use
Our care includes various chiropractic techniques that will be customized to address your needs. Rest assured that our care is gentle yet extremely effective. We have an array of services to help you get out of pain and on the path to recovering.
Frequently Asked Questions
What are some common auto accident injuries that you treat?
Whiplash is one of the most common injuries we see at our clinic. This type of injury occurs when the soft tissues that surround the spine get damaged. The two most common symptoms of whiplash are neck pain and stiffness. These often don't occur until a day or two after the accident.
Herniated and slipped discs also often occur as a result of auto accidents. With this type of injury, one or more of the fluid-filled discs located between the vertebrae become forced out of place due to the impact of the accident.
How does chiropractic care address auto accident injuries?
Chiropractic care is an ideal way to address auto accident injuries such as whiplash and herniated/bulging discs. That's because these chiropractic techniques are drug-free, non-invasive, and gentle.
What if I'm just experiencing minor pain?
Even if you feel that your pain isn't severe, it's a good idea to get a thorough chiropractic evaluation. Many musculoskeletal injuries such as whiplash do not cause extreme pain right away. It may be several weeks before chronic pain arises. By coming in for a diagnostic exam as soon as possible after your accident we can ensure your injuries are fully diagnosed and managed.
Should I go to the emergency room?
By all means, if you feel you need to, are bleeding, or in severe pain, please go to the emergency room. We recommend visiting us after being checked out in the ER as it's very common to miss misaligned spinal bones, which they likely won't look for.
Contact Us Today
If you've been in an auto accident, call our practice today to schedule a consultation. We want to help you heal, recover and get your life back!